MUSIC BIO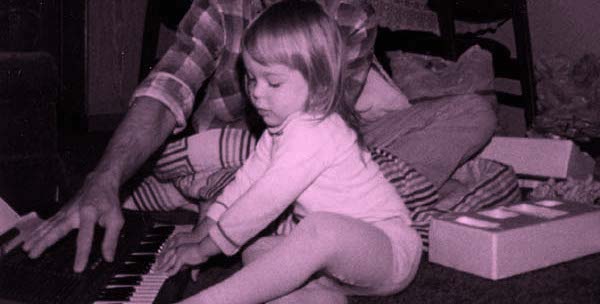 In December 1986, my parents gave me my first keyboard: Yamaha Portasound PSS-460. The first song I learned by ear was Genesis - "Man On The Corner" according to my mom. For whatever reason, I was determined to understand the notes I was hearing by locating them on the keyboard. Bouncing between watching MTV in the living room and listening to the radio, I was surrounded by music and loving it. Particuarly enjoyed synth sounds :)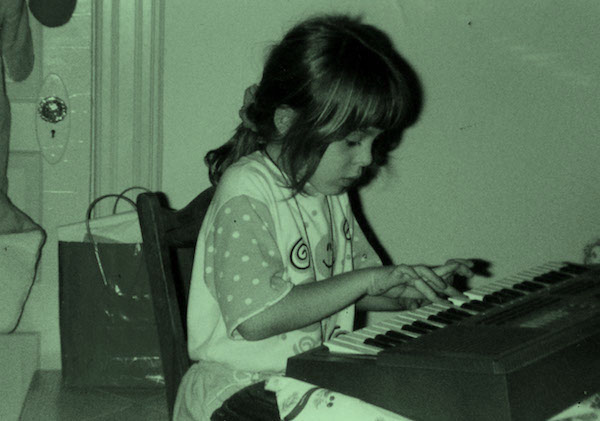 In the 1990s, I continued to learn music by ear with an upright piano. When I was about 12 years old I attempted to take piano lessons, but I wasn't a fan of reading sheet music. Playing by ear was much faster and easier for me. Although I did read treble clef while playing flute for about 6 years in school, I lost interest in flute around the age of 16. I quit flute to focus on art classes, meanwhile continuing to fiddle with the piano, learning cover songs or making up my own little melodies and chord progressions. Eventually some of the ideas turned into full songs, but I didn't have names for them yet. At that point, it didn't even occur to me that I could write full songs and call myself a songwriter, or even consider myself a "real musician"...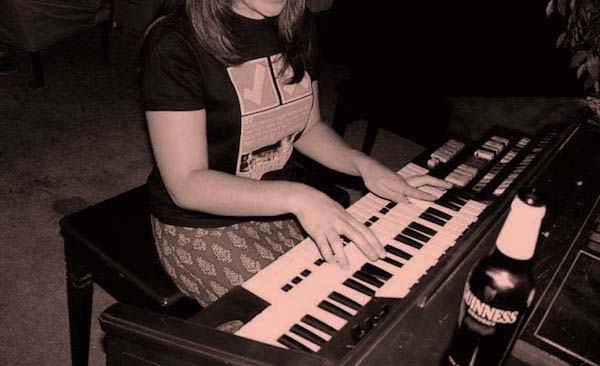 Circa 2004, I bought a Wurlitzer Orbit III organ from a thrift store and fell in love with the warm analog sounds. While studying painting in college, I continued to work on original songs on that wurlie in my free time. Lots of my friends were also heavily into music, so the inspiration was flowing and I started showing my work to other people during jam sessions with friends. I bought a second Wurlitzer organ in 2008 that had a built in cassette tape deck, so for a brief period of time I recorded some of my song ideas using that.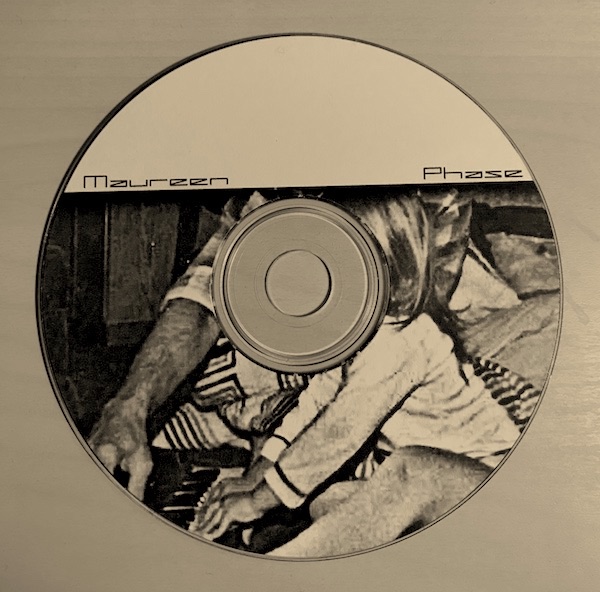 In 2009, after reaching burnout and quitting my shitty office job, I decided to not work for about 6 months and bleed out my savings... Rent was cheap at the time, the economy was bad, and I was restless. I spent all my time experimenting with writing and recording full songs. I would hook up my Yamaha PSS-460 to a tiny guitar amp and crank the gain all the way up to make distored lo-fi recordings of several layered synth parts, then adding distorted vocals on top. I would spend the rest of the night editing the tracks on my laptop and stay up until sunrise to listen to the final mix. The recordings were rough, with lots of energy, songwriting being my main focus. One of the songs, named Thunderhead, was written, recorded, and produced over a 12 hour period during a heavy AZ thunderstorm. I started to expand my methods as a songwriter and fell in love with the process.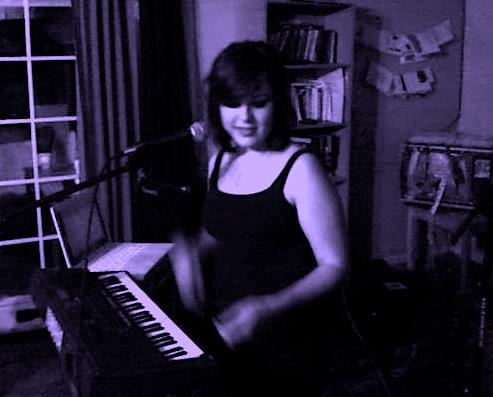 In July of the same year, a friend in the Tempe, AZ music scene asked me to play at a house show. I had never performed in front of an audience before. As first shows commonly go, I was not happy with how it went. After that I decided to take a break from music. In 2011, I moved to San Jose, CA to start a new chapter in life. For several years I worked a ton just to make enough money to survive in the bay area, but somehow made it work. Barely any free time to do creative stuff for a while.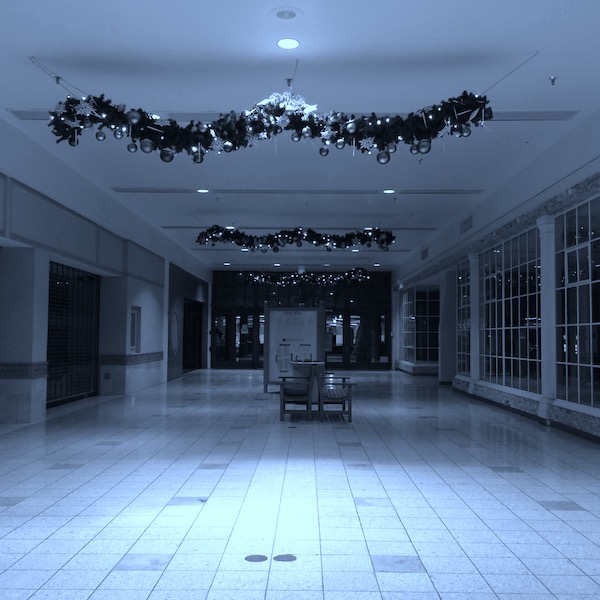 Fast forward to December 2016. A visit to my hometown during a really difficult time. (i.e. Parents getting divorced in my 30s.) Took a drive alone at night around town, searching for some kind of comfort. Around 8pm, I decided to stop in at the Fiesta Mall-a place I frequented growing up. The mall doors were unlocked, open to the public, the lights were on, and faint music echoed down the hallways. As I walked deeper into the mall, I quickly noticed that this once-bustling place had become almost completely abandoned. Almost every store was empty, chained off, dark. Not a person in sight. I walked around absorbing this surreal experience for about an hour, trying to process the heavy metaphors flying through my head. As I made my way to the exit, a familiar holiday tune echoed all around me: "Oh there's no place like home for the holidays..." Like a slap in the face. A painful reminder that the world had moved on. The "home" I once knew was gone. The experience haunted me for weeks, I couldn't shake it. When I got back from the trip I had so many thoughts that needed to be processed and expressed somehow, so I started writing music again. Eventually I landed on the project name Dead Mall. Already heavily into 80s music, I decided to focus the project on elements of new wave, synthpop, synthrock & italo disco, combining pop song structure with the feelings I had while walking through the empty mall. Nostalgic, contemplative, dark. Coming to terms with a rapidly changing world. Coming to terms with loss. I poured my heart into the project for about a year, spending all my free time writing, recording, producing, and singing for several hours every day.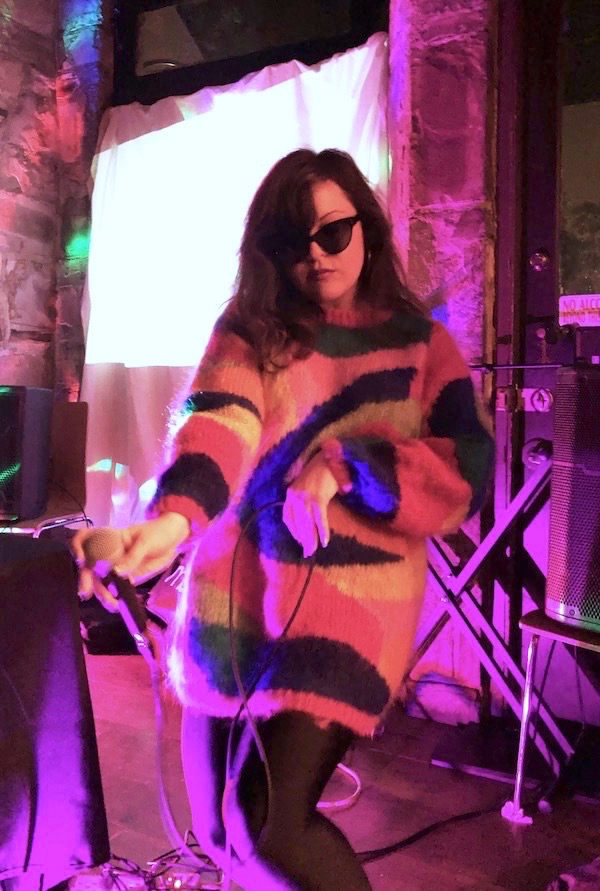 I took a few of the old songs I had recorded in 2009 and reworked them for the new "Dead Mall" sound, and then also wrote a handful of brand new tracks. Released a 4 track EP in 2017, then released the first full-length album, Hot Deal, in 2018. Shortly after that I started playing shows...

10.28.2018
Caravan Lounge, San Jose, CA

01.05.2019
East Village Cafe, Monetery, CA

03.08.2019
The Ritz, San Jose, CA

04.04.2019
Caravan Lounge, San Jose, CA

04.13.2019
X Bar, Cuptertino, CA

04.25.2019
Peace & Justice Center, SJ, CA

07.20.2019
Daycare of the Dead OST release

08.21.2019
Peace & Justice Center, SJ, CA

10.05.2019
Mercury In Retrosynth,
Caravan Lounge, SJ, CA

02.29.2020
Synth Souffle,
Shanty Shack, Santa Cruz, CA

I only played a handful of shows around the bay area before the pandemic hit.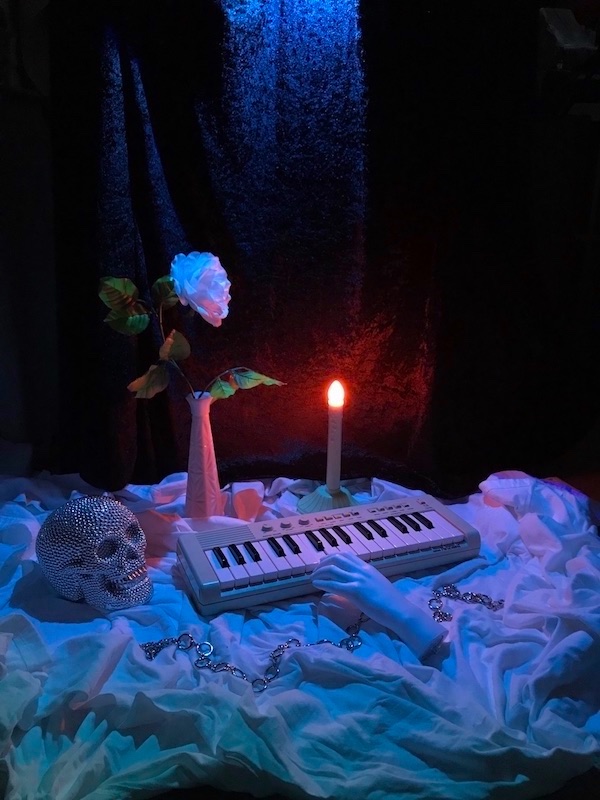 During 2020 and 2021 - while confined within a haunted house on a hill in Santa Cruz during the pandemic, then temporarily evacuating for nearby forest fires, then ultimately leaving everything behind and moving to Washington state to survive - I slowly worked on my second album, Late Stage Fad, to process all of this and to maintain a bit of sanity. The second album was eventually completed in October 2021.

You can listen to both albums on my Bandcamp.




UPDATE 2022: Currently creating a limited batch of cassette tapes of both of my full length albums. At-home, DIY style. Releasing them (hopefully) in Fall 2022. Stay tuned & thanks for reading ! !