My Music Story
* TL;DR: Been playing keyboards since I was a toddler, love 70s and 80s music and anything featuring a synthesizer. Decided to give it a try myself, wrote some songs and started playing shows. Just trying to throw some cool shit into the universe. To be continued... :D

Read below for a more detailed music bio.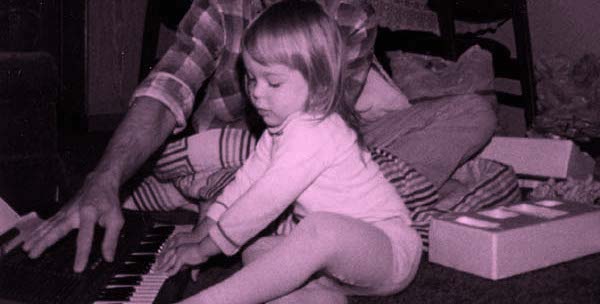 In December 1986, Arizona, my parents gave me my first keyboard: Yamaha Portasound PSS-460. The first song I learned by ear was Genesis-"Man On The Corner" according to my mom. I was obsessed. Between watching MTV in the living room and jamming on my keyboard as hard as a toddler would be able, I was already pretty obsessed with music, particuarly stuff with synth sounds :)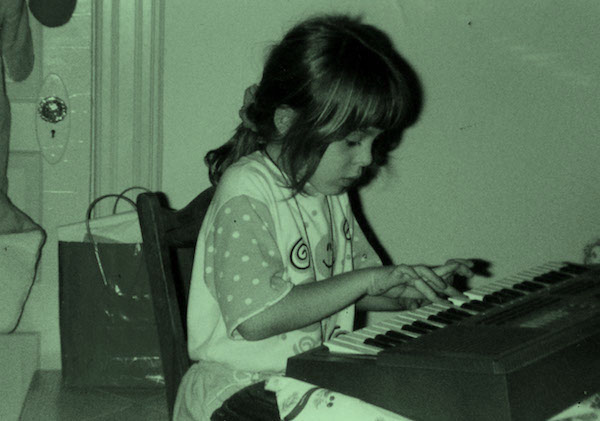 I continued to learn piano by ear growing up with the Yamaha, and then with an upright piano in the living room. I attempted to take piano lessons in the late 1990s, but I wasn't a fan of reading sheet music and got frustrated. Playing by ear was much faster and easier for me. Although I did read treble clef while playing flute for about 6 years in school, I lost interest in flute around the age of 16. I quit flute to work on art, meanwhile continuing to fiddle with the piano, learning cover songs or making up my own little progressions and melodies. Eventually some of the ideas turned into full songs, but I didn't have names for them yet. At that point, it didn't even occur to me that I could write full songs and call myself a songwriter, or even consider myself a "real musician"... ¯\_(ツ)_/¯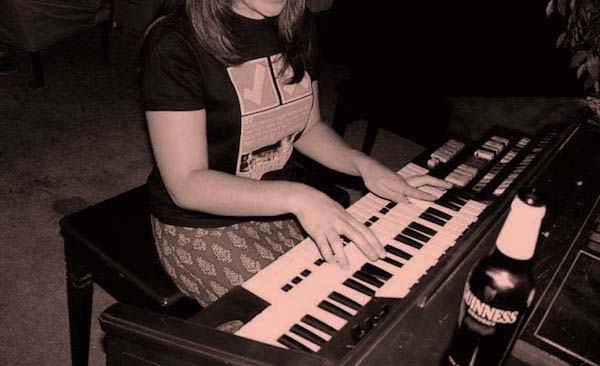 Circa 2004, I bought a Wurlitzer Orbit III organ from a thrift store and fell in love with the warm analog sounds. While studying painting in college, I continued to work on original songs on that wurlie for a couple years. Lots of my friends were also heavily into music, so the inspiration was flowing and I started getting more confident with presenting my work to other people.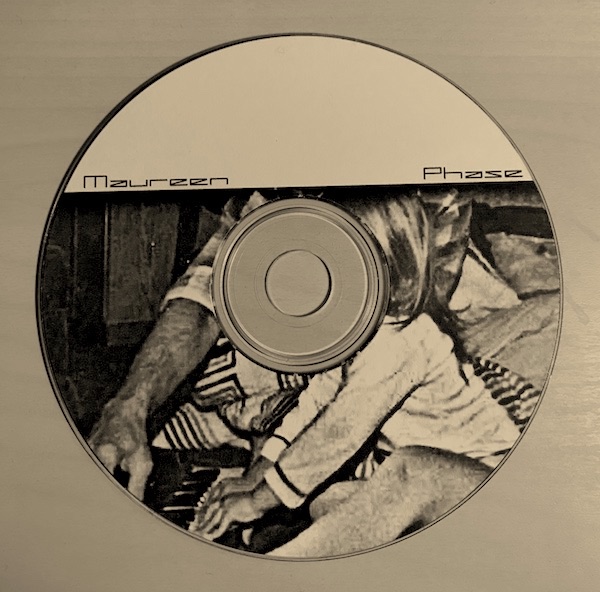 In 2008, I began experimenting with recording my songs for the first time, using an archaic version of Garageband :D I hooked my Yamaha PSS-460 to a tiny guitar amp and cranked the gain all the way up to make some distored lo-fi recordings of several layered synth parts, plus vocals. Some sort of attempt at synth punk? The recordings were rough... But the songwriting was my main focus. One of the songs, named Thunderhead, was written, recorded, and produced over a 12 hour period during a heavy Arizona thunderstorm. The verse and chorus structures were written in an ebb and flow, a back and forth, ups and downs, like waves of heavy rain, or gusts of wind, paralelled with waves of fleeting emotions. All of which I was experiencing in real time. The main lyric also repeated this theme: "It comes in tiny waves, and it never fully stays."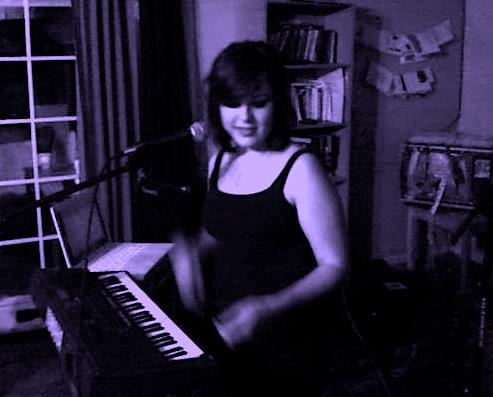 In 2009, I continued to record songs with my primitive set-up, and finally had the guts to show other people. One friend of mine, Devlin, asked me to play a show at the Bike Savior's house in Tempe, AZ. I almost declined because I was incredibly nervous and insecure with myself, but I booked the show and practiced for weeks. I can be a perfectionist, and my first show was less than perfect by a lot, and although I sold three CD copies of my stuff and a few people gave me positive feedback, I was not happy with how it went, and I (prematurely) decided that live performance was just not my thing. In 2011, I moved to San Jose, California to start a new life for myself. My focus shifted to making a living and surviving on my own. Music was put on hold.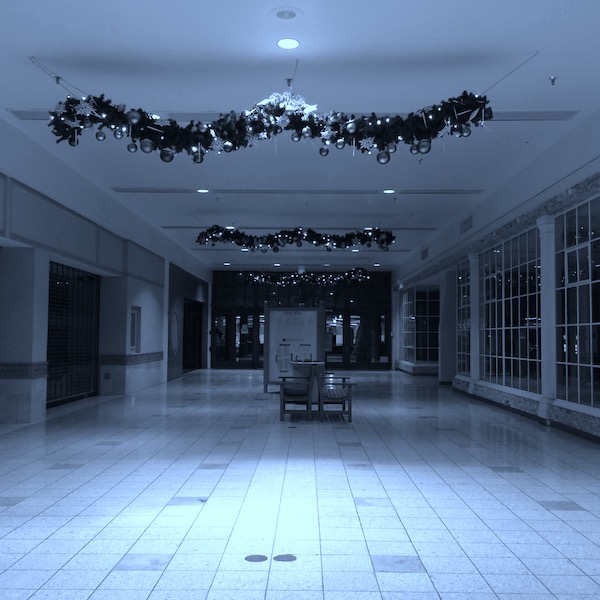 Fast forward to December 2016. A combination of difficult life events, followed by a sobering visit to my family in my home town created an urge to express myself in a new way. During the visit, I decided to stop in at Fiesta Mall, looking for some nostalgia or comfort. The mall doors were open to the public, the lights still on inside, and faint music echoed around the hallways, but it had become almost completely abandoned, with about 5 stores remaining out of over 100, and not a person in sight. I walked around completely alone for about an hour, searching for comfort, and found none. As I walked towards the exit, a familiar Christmas tune echoed all around me: "Oh there's no place like home for the holidays...." It was surreal, apocalyptic, and painfully symbolic of my desire to find closure with the past during my visit. The experience haunted me for weeks, I couldn't shake it. So I decided to call my new project Dead Mall. Highly inspired by sounds of the 80s...new wave, italo disco, & synth rock, I wanted to combine the 80s pop sound with that feeling of walking through the empty mall. Familiar echoes of past memories and places that no longer exist, nostalgic yet dark. Coming to terms with a rapidly changing world. Coming to terms with loss. I poured my heart into the project for months, spending all my free time writing, recording, producing, and singing for several hours every day.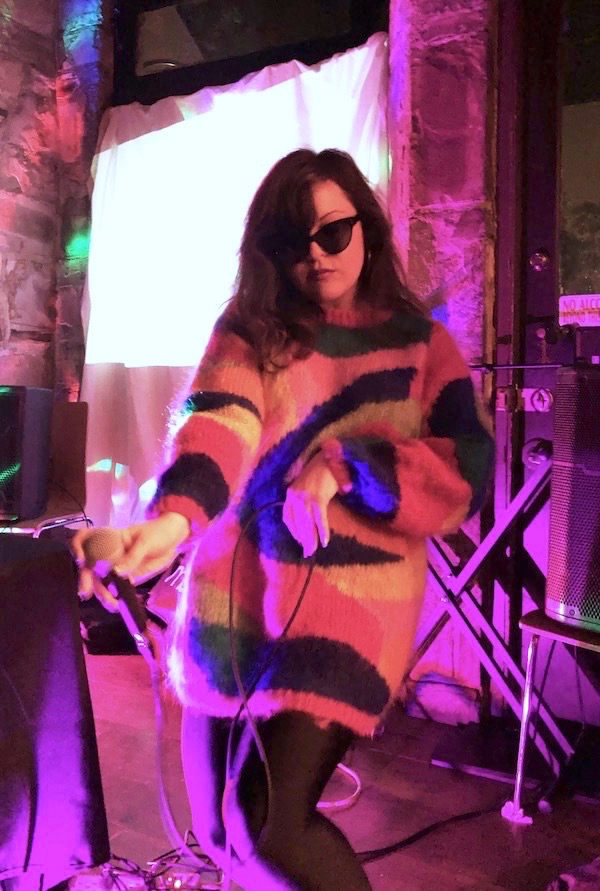 I took a few of the songs I had recorded back in 2009 and revamped them for the new "Dead Mall" sound, and then also wrote a handful of brand new tracks, plus one cover of a friend's song that worked well with the album. I released these songs as my first full length album, Hot Deal, in August 2018 - which can be found on my Bandcamp! In October 2018, I played my first show as Dead Mall at Caravan Lounge in San Jose, CA. I pulled off a decent performance for a handful of friends and bar-goers, and it gave me enough motivation to keep playing shows. My second show was down in Monterey, during a rainy night at a coffee shop...a synth showcase hosted by SynthValley including Maniac2084, Starfarer, and Voltaic Spore. The energy of that show was electric, with an unexpectedly packed crowd. Third show was at The Ritz in San Jose, opening for a handful of touring bands, and by then I was hooked. I continued to improve my live set experience with video art and costume designs, which kept evolving over time. I played about ten shows around the bay area before the pandemic hit. Everything came to a screeching hault the following month. Venues, bars, all live music was put on hold.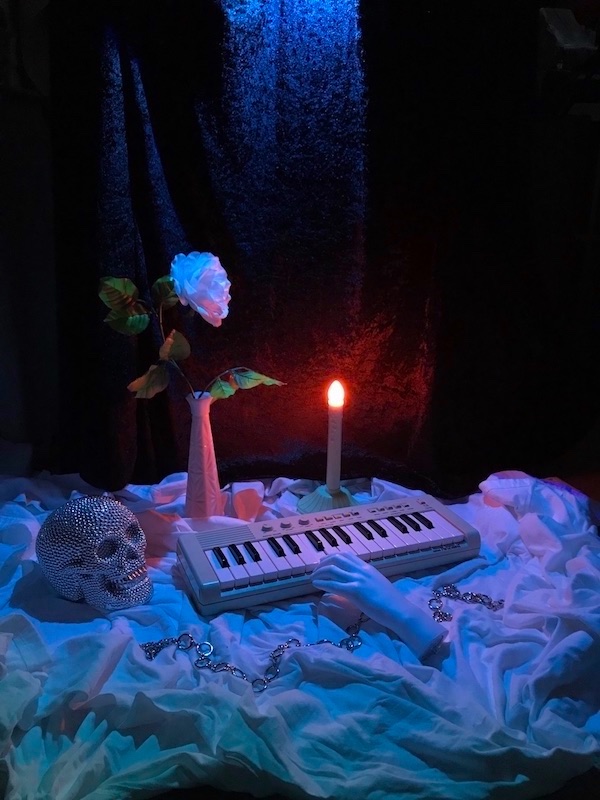 Between 2020 - 2021, along with moving from California to Washington, I worked on my second album, LATE STAGE FAD, until it's completion in October 2021. Check it out on my Bandcamp!

UPDATE January 2022: Currently creating a limited batch of cassette tapes of both of my full length albums. At-home, DIY style. The design looks super cool, excited to release them in April 2022. Stay tuned & thanks for reading ! ! !